We are pleased to announce our second annual Jazz Piano Scholarship Competition. Since 1990, Steinway Society scholarships have benefited over 200 promising young piano students. The Society awards both competitive scholarships and developmental awards.
Eligibility: The competition is open to jazz piano students through grade 12 residing in New Jersey or Bucks County Pa. who demonstrate outstanding jazz piano talent and progress while pursuing excellence in performance. Contestants may not be relatives or students of judges, artistic advisors, Steinway Society board members or employees of Jacobs Music.
To apply, please download a 2016 scholarship application by clicking here and please read the following instructions carefully:
Applications must be hand-delivered or postmarked by April 29, 2016. Please complete the form in clear and legible writing – block CAPITALS are advised. Late applications will not be accepted. Please send your completed application and $60 application fee to:
Greater Princeton Steinway Society
Jacobs Music
2540 Brunswick Pike
Lawrenceville, NJ 08648
Please make your check out to Steinway Society, and please do not staple the check to your application.
Your application should indicate which tunes you will play at the competition. They should include a blues and at least one other tune of your choice. You may prepare three tunes if you wish. Contrasting styles are strongly recommended. Tunes should be selected from the standard jazz repertoire, or you may bring original compositions.
At least one tune will be done SOLO PIANO (i.e., just you with no other instruments). For the other tunes, you will be accompanied by a professional bassist.
Please email the Jazz Competition Chair, Tara Buzash, at princetonsteinwayjazz@gmail.com if you have questions.
All performances will be evaluated for jazz authenticity and imagination by a panel of jazz pianists qualified in the field of pedagogy and performance. Written comments will be provided to all contestants.
Live Competition: Monday, May 9th, 6:00pm at Jacobs Music, 2540 Brunswick Pike, Lawrenceville, NJ 08648. Two prominent local jazz pianists and college educators will judge the entrants who will perform from memory the tunes they submitted. By applying to the competition, parents understand that the students must be available to perform at the scheduled time. Also, parents, applicants, and judges understand that the performance of the bassist does not affect the judges' evaluation of the applicant. Please provide a chart for each tune for use by the judges. The names and qualifications of the final judges will be announced later. Please note that due to time restrictions, we may need to limit each participant's performance time. This will be announced when all applications have been received.
The judges' decisions will be final. Winner placements will be announced and photographs taken after each group. By entering this competition, you give us permission to use the applicants' photographic likeness, video likeness, and biographical information in our publicity materials. In the event that the competition must be cancelled, your application fees will be refunded.
Dates to remember:
The application deadline is Friday, April 29th, 2016.
The live competition will be held Monday, May 9th, 2016 at 6:00pm.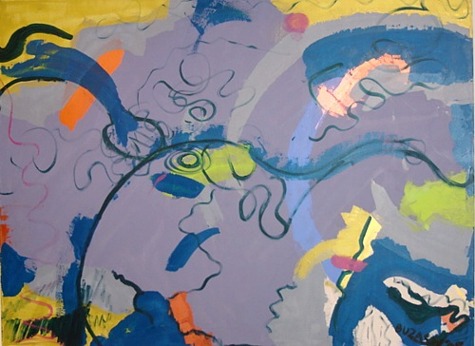 "City of David" by Stephen Buzash