Dear Music Lover, We are thrilled to bring to you an outstanding program of internationally celebrated artists in our 29th season. We are also looking forward to the youthful enthusiasm of our young contenders in the next Steinway Society Scholarship competition.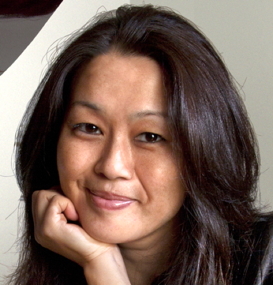 3:00 PM Sunday, October 14, 2018 Kairy Koshoeva has garnered awards from around the globe including the top prize at the International Piano Competition in Vicenza, Italy, the Rubinstein Competition in Paris and she was the 2004 Gold Medal winner of the Rachmaninoff Award in Moscow. In 2003 she was named Honored Artist of her native country Kyrgyzstan. She has performed in Israel, France, Germany, Russia, Turkey, Switzerland, and the United States including an award winning performance of Bach's  Goldberg Variations with the Owen/Cox Dance Group. The program will feature works of Bach, Chopin and Rachmaninoff.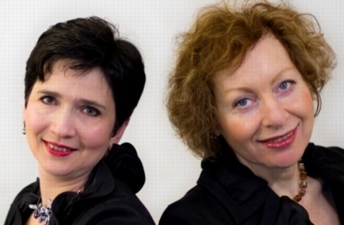 3:00 PM Sunday, November 18, 2018 Inessa Gleyzerova-Shindel and Galina Prilutskaya. Inessa Gleyzerova Shindel has performed at Carnegie Hall and the Merkin Concert Hall: "Performing Liszt's Mephisto Waltz, Ms. Gleyzerova delivered a darting, fast paced, volatile account, somewhat reminiscent of that given by the young Vladimir Ashkenazy," wrote New York Concert Review critic Harris Goldsmith. Galina Prilutskaya has performed throughout the United States, Germany, and Russia. Both artists are faculty at the Westminister Conservatory. They will perform works by Chopin, Rachmaninov, and Moszkowski.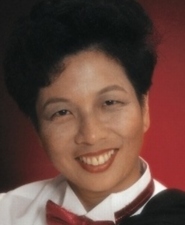 3:00 PM Sunday, January 13, 2019 Chiu-Ling Lin. Hailed as "a superb artist whose pianism is a perfect combination of temperament, intellectual understanding, discipline and spontaneity," internationally renowned pianist and educator Chiu-Ling Lin has performed in Peru, Argentina, and Brazil as United States Information Agency's Artistic Ambassador and has also soloed with fourteen orchestras, including the Des Moines Symphony where she is Principal Keyboard Player. The performance is entitled 'Fantasy, Images & Impressions' and will include pieces by Mendelssohn, Debussy and 'Trois Impressions of Jazz idiom' by Joseph Makholm.
3:00 PM Sunday, FEBRUARY 10, 2019 (NEW DATE! ) Ste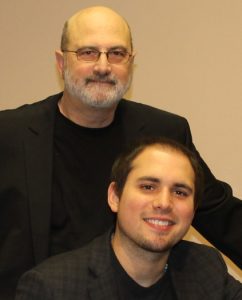 ve Kramer and Michael Bernabe. Steve Kramer has played on Broadway, TV and in the Oscar-winning documentary about Artie Shaw entitled "Time Is All You've Got." He also played and conducted for the Ice Capades and the National Dance Institute under Jacques D'Amboise. Steve currently teaches in the Princeton Public School system and continues to perform locally.
Michael Bernabe plays regularly throughout the tri-state area with the well-known musicians Jeff "Tain" Watts, Randy Brecker, Buddy Williams, Tony Campbell, Roger Humphries, and Victor Lewis.
This musicale is dedicated to Fritz Marston, a stalwart Steinway Society Board member, for his courage in facing his last battle.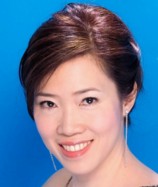 3:00 PM Sunday, MARCH 24, 2019 (NEW DATE !) Beatrice Long and Rachel Chen. A medalist in the Cleveland International Competition, Beatrice Long has received critical acclaim at solo recitals and orchestral concerts around the world. As a duo pianist in the Long Duo with her sister Christina Long, she has performed at Alice Tully Hall in Lincoln Center, Carnegie Hall, and many concert halls abroad. A native of Taiwan, Ms. Long was invited to perform for the President of Taiwan in the Presidential Palace. She is a recording artist with Naxos and Dorian Sono Luminus.
Seventeen-year-old Rachel Chen has performed at Weill Recital Hall of Carnegie Hall, Steinway Gallery and the InterHarmony International Festival in Italy. She has won prizes from competitions of the Music Educators Association of NJ, Federation of Music Clubs, Golden Key and Rising Talent Competitions of Music Fest. Through her battle with osteosarcoma—a form of bone caner in 2018, Rachel is hoping to raise awareness to help empowering teenage amputees.
The program will feature solo works of Gluck, Scarlatti, Beethoven, Chopin and Scriabin; duet pieces by Faure, as well as the world premier of 'Tango Zurdo' (Tango for the Left Hand), by the young and upcoming Mexican composer Eduardo Palacios.