Dear Music Lover, We are thrilled to bring to you an outstanding program of internationally celebrated artists in our 28th season. We are also looking forward to the youthful enthusiasm of our young contenders in the next Steinway Society Scholarship competition.
3:00 PM Sunday, September 17, 2017 Denitsa VanPelt is a prizewinner of many national and international competitions. She has a special interest in 20th century repertoire and she frequently explores contemporary music with her husband Michael, a classical saxophonist. She has collaborated with musicians such as saxophonists James Bunte, Jeremy Long, Timothy McAllister and trombonist Jörgen van Rijen. One of her recent collaborations included recording Libby Larsen's Holy Roller with Dr. Jeremy Long as part of his CD Metamorphic. Dr. VanPelt has given hundreds of solo and chamber concerts in Bulgaria and USA. The program will feature works by Beethoven, Chopin, Liebermann and Debussy.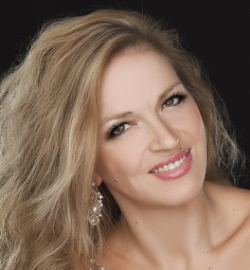 3:00 PM Sunday, October 15, 2017 Svetlana Smolina has received worldwide acclaim for performances at such venues as Carnegie Hall, Vienna's Sacher Hall and the Moscow Conservatory. Anthony Tommasini, of The New York Times said Smolina's "performance had plenty of fervor and clattering colors. Yet it was nuanced, dusky and organic." 2016-2017 highlights include performances and recordings in Montana, Bogota, Mumbai, Sardinia, Argentina, Carnegie Hall, and a winning a showcase performance at Art Northwest Booking Conference in Tacoma, WA. The program will include Schubert, Schumann, and Chopin.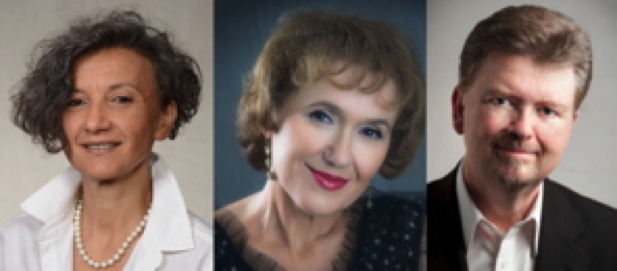 3:00 PM Sunday, November 12, 2017 Esma Pasic-Filpovic pianist with Larissa Korkina pianist and Elem Eley baritone. Three nationally acclaimed artists will combine forces for a program entitled "An old story, forever new".  Esma Pasic-Filipovic and Larissa Korkina will play Schubert and Mendelssohn piano duets in the first half of the program followed by Beethoven and Schumann songs sung by Elem Eley accompanied by Esma Pasic-Filpovic.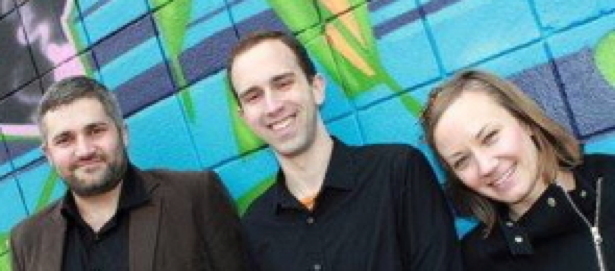 3:00 PM Sunday, January 14, 2018 Filamental Trio Charl Louw – pianist, Ryan Morris – bassoon, Sharra Wagner – clarinet. This interesting combination of instruments lends itself to experimentation with unique sound combinations. The Trio has commissioned original compositions from award winning American composers that are included in a recording released in July 2017. The trio has performed to great acclaim throughout the US and enjoy a reputation for showcasing repertoire by contemporary composers as well as neglected works from the standard repertoire.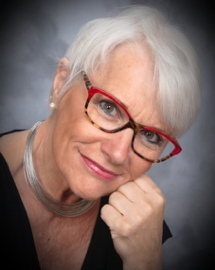 3:00 PM Sunday, April 15, 2018
PLEASE NOTE THIS MUSICALE HAS BEEN RESCHEDULED to April 15
Sylvie Webb holds a Gold Medal in piano from the Conservatoire National de St. Germain-en-Laye, France. Among her solo and chamber music performances she has appeared as soloist with the Princeton Symphony Orchestra, the Westminster Community Orchestra, and the Manalapan-Battleground Symphony. In 2007 she made her debut as soloist at the Grand Theater in Shanghai. On the faculty of Westminster Conservatory since 1993, she maintains a private studio in Princeton. The program will feature works by Bach, Brahms and Granados.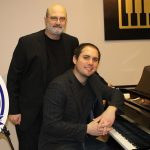 3:00 PM Sunday, postponed,  2018 Steve Kramer and Michael Bernabe, jazz duo pianists.
PLEASE NOTE THIS MUSICALE HAS BEEN POSTPONED. The new date will be posted when available.
Steve Kramer has played on Broadway, TV and in the Oscar winning documentary about Artie Shaw entitled "Time Is All You've Got." He also played and conducted for the Ice Capades and the National Dance Institute under Jacques D'Amboise. Steve currently teaches in the Princeton Public School system and continues to perform locally. Michael Bernabe has studied at Duquesne University and Rutgers. Michael plays regularly throughout the Tristate area with Renee Manning and Earl McIntyre,  Jeff "Tain" Watts, Randy Brecker, Buddy Williams, Tony Campbell, Roger Humphries, and Victor Lewis. The program will feature jazz standards and jazz versions of classical pieces, pop tunes and TV and film themes.
This musicale is dedicated to Fritz Marston, a stalwart Steinway Society Board member, for his courage in facing his last battle.