The Steinway Society celebrates its twentieth anniversary season. We are thrilled to bring you an outstanding program of internationally celebrated pianists. The program features the return of one of our scholarship prize winners, Pauline Yang as an established musician, plus a special anniversary party on May 28th.
3:00 PM Sunday, October 11, 2009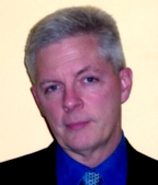 Thomas Purviance has performed in the United States and Europe as soloist in recital, and with orchestra, attracting accolades such as 'he displayed the pyrotechnic flair befitting Liszt' and 'a keyboard tour de force full of passion and vehemence.' He holds degrees from Westminster Choir College and Temple University. In January 2009 he was invited to return to the Westminster Conservatory Faculty.
3:00 PM Sunday, November 29, 2009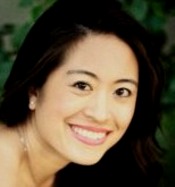 We are thrilled to welcome back Pauline Yang, 1st prizewinner in our 1994 scholarship competition. Named one of Glamour's 2008 Top Ten College Women of the Year, she made both her Philadelphia Orchestra debut as well as her solo recital debut at Carnegie Hall at the age of eleven. Top prizewinner at several international competitions, she has also performed with the New Jersey Symphony, Reading Symphony and Dallas Richardson Symphony, among others. She is an Ambassador for 'Music in ME,' a Netherlands-based non-profit organization affiliated with the U.N. that brings music to children in the Middle East.
3:00 PM Sunday, January 24, 2010
Stefan Young is professor of theory and composition at Westminster Choir College of Rider University. His performance of Beethoven's Choral Fantasy was listed among the best performances in New Jersey by the Newark Star-Ledger. He has written for various media including orchestra, band, choir, chamber ensembles, voice and piano, and a variety of solo instruments. A CD, 'Anthology of Art Songs', is available at Arabesque Recordings (online).
3:00 PM Sunday, February 21, 2010
Zoya Shuhatovich made her New York debut in 1998, where she was invited to open the Chopin Festival with a solo recital. In April 2002 she performed for President Bill Clinton. The Greater New York Council of the Chopin Foundation 'Polonaise Magazine' reported: "…dazzling performance of Zoya Shuhatovich…great pianist from Russia".
3:00 PM Sunday, May 16, 2010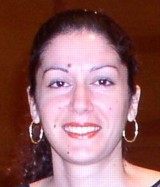 Alessandra Tiraterra has performed for many institutions in Europe and in the U.S., including Carnegie Hall's Weill Recital Hall, the Rialto Center in Atlanta, Wiener Saal in Salzburg, Salle Cortot in Paris, and Teatro Ghione in Rome. Winner of many national and international piano and music competitions, she holds degrees from the "A. Casella" Conservatory of Music, L'Aquila, Italy, the Ecole Normale de Musique de Paris "A. Cortot", France, and Georgia State University.
7:00 PM Friday, May 21, 2010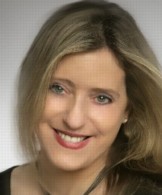 Come celebrate our 20th anniversary in a party with vocalist and jazz pianist Carole Lynn-Gerster. Carole has performed in nightclub venues as well as concert settings such as the New Jersey State Museum Jazz concerts. Recently, Carole was chosen to participate in the New Jersey Jazz Series Concerts at Richard Stockton College. Some current area appearances for performances include the Witherspoon Grill in Princeton, the Salt Creek Grill in Princeton, and Jester's Cafe in Bordentown, NJ.
PLEASE NOTE THE CHANGE IN DATE AND NEW LOCATION: The party will be at 287 Sayre Drive, Princeton Landing, Princeton 08540. Our usual admission charges will apply – $18 ($10 full-time students) and no cost to members.
3:00 PM Sunday, June 13th, 2010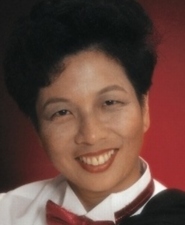 Chiu-Ling Lin is hailed as "a superb artist whose pianism is a perfect combination of temperament, intellectual understanding, discipline and spontaneity". Internationally renowned as a pianist and educator, Chiu-Ling Lin plays before enthusiastic concertgoers around the world. As the United States Information Agency's Artistic Ambassador to Latin America, she gave a performance tour of Peru, Argentina, and Brazil. She has also soloed with fourteen orchestras, including the Atlanta Symphony, Chicago Civic Orchestra, Singapore Symphony, Bravura Philharmonic, and Des Moines Symphony, where she is Principal Keyboard Player. Her program combines a unique mix of music by Chinese and Western composers to audiences in North America, Europe, and throughout the Far East. Her CD, "Portraits of China" features contemporary piano works as well as arrangements of traditional Chinese music.