The Steinway Society celebrates its nineteenth season. Over the past nineteen years we have presented outstanding pianists in more than 100 concerts and musicales. The upcoming season offers some of our most popular performers from previous years, Jae-Hyuck Cho, Luiz Simas, the Barton /Lehrer duo, Noriko Schneiderman with flautist John Lane, Philip Orr and Paul Zeigler.
Sunday October 12th 2008, 3:00 PM – Jae-Hyuck Cho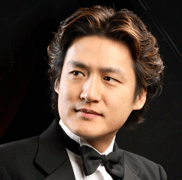 Acclaimed pianist, Jae-Hyuck Cho has been described by the New York Times as "splendidly clear and his ideas unaffected …fluent and resolute." A native of Korea, Cho has concertized in such renowned venues as New York's Carnegie Hall and Lincoln Center. Cho is a Steinway artist whose competition achievements include First Prize in the Maria Canals International Piano Competition in Spain and the Sorantin Young ArtistÕs Competition of Texas. The musicale program will include works of Haydn, Chopin, and Muczynski.
Sunday November 16th 2008, 3:00 PM – Luiz Simas

Luiz Simas, born in Rio de Janeiro, Brazil and living in New York since 1989, combines his talents as a composer, singer and pianist. His style of composition and performance is influenced by classical, jazz and bossa nova, along with Brazilian popular, traditional and modern music. Mr. Simas has given sold out performances in several venues such as the Weill Recital Hall of Carnegie Hall and in jazz clubs such as Birdland in New York City. His program will include Brazilian music from the early 1900's to the present time written by Nazareth, Bittencourt, Jobim, besides many of his original "chorinhos", a mixture of European, Romantic and salon music with lively rhythms of African origin.
Sunday January 18th 2009, 3:00 PM – Barton & Lehrer Duo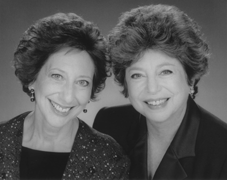 The Ena Bronstein Barton and Phyllis Alpert Lehrer Duo have been performing regularly throughout the United States since 1984 in recitals and master classes at summer music festivals, national conferences, universities and community music schools. Their performances have been hailed as "evocative, expressive and beautifully integrated… the music seemed to reach the ear whole, without human intrusion… Olympian music making." The musicale will include works by Mendelssohn and his circle
Sunday February 8th 2009 – Schneiderman (piano) and Lane (flute)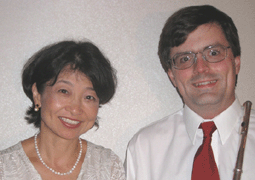 Noriko Schneiderman is a senior faculty member at the New School and has performed in Austria, France, Japan and the US. John Lane has performed with the Houston Grand Opera Orchestra and with orchestras in Brazil and Mexico. He is on the faculty at the Lawrence-ville School and the Westminister Conservatory. The program will include "Duo for flute and piano" by Aaron Copland.
Sunday March 8th, 2009, 3:00 PM – Philip Orr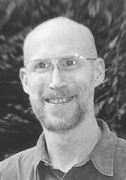 THE FIRST CENTURY OF JAZZ AT THE PIANO Keyboardist, composer, arranger, conductor, and educator Philip Orr celebrates an original American art form's centenary in a survey of historic and contemporary styles, with traditional, standard and original compositions. Philip Orr serves on the music faculties of Rider University, Westminster Choir College, and The Lawrenceville School, and is Minister of Music at Calvary Baptist Church in Hopewell, NJ. In addition to his solo concert presentations, Orr and Rider colleague Jerry Rife co-lead the annual 'Cool Yule Jazz' concerts each December at Westminster, performances distilled into their 2006 CD release: 'Cool Yule to You'.

Sunday June 7th 2009, 3:00 PM – Paul Zeigler
Paul Zeigler's multifaceted career as a pianist, composer and teacher has taken him on performances throughout the US, Canada and Europe. Critics have be unanimous in their praise: "absolutely thrilling… technically perfect, emotionally exciting, mind-expanding… a virtuoso performer". As composer-performer, Paul Zeigler's works have been featured on radio, television and in major concert halls. His March 20, 2004 concert of original works was described as "it is refreshing to encounter music that is so utterly accessible and imbued with a compelling joie de vivre at it's core."