The Steinway Society celebrates its eighteenth season. Over the past eighteen years we have presented outstanding pianists in more than 100 concerts and musicales.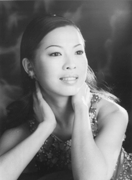 Sunday October 7th 2007, 3:00 PM – Shan-shan Sun
A native of China, Shan-shan Sun was admitted to the Young Artist Program at the Shanghai Conservatory of Music at the age of nine. The following year, she was invited to perform for Mr. Jiang, president of China. Ms. Sun has an active international career that finds her performing throughout the United States, Europe and Asia. The Miami Herald noted that her "intensity brought to mind Alicia de Larrocha's visionary Mozart interpretations." Ms. Sun has recently appeared with Sweden's Gothenburg Symphony Orchestra and the Warmland Sinfonietta, the Liepaja Symphony Orchestra in Latvia, the Amalfi Coast Festival Orchestra in Italy and the Canton Symphony in Ohio. Shan-shan Sun has recorded 4 compact discs, released by China Records, and Mindfeel Records in Sweden. Ms. Sun has won prizes in the Darius Milhaud Competition, the Nina Wideman Piano Competition and the South Orange Symphony Artist Competition. In December 2003, she and her piano duo partner, Per Tegstrand took First Prize at the prestigious Murray Dranoff International Two Piano Competition in Miami, Florida. Today's program will include works by Chopin and Ravel.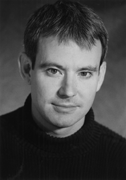 Sunday November 18th 2007, 3:00 PM – Scott Donald
L. Scott Donald is the Administrative Director and member of the Senior Faculty at the New School of Music in Kingston, NJ. At The College of New Jersey, as adjunct faculty member, he teaches class piano for music majors. Dr. Donald's performances span the music of Mozart through Gershwin and Brahms through Bernstein. His research involves studying the motor skill development in piano performance and the structure of practice. Dr. Donald studied piano with John Roberts at Furman University and Danielle Martin at the University of Texas where he also studied pedagogy with Robert Duke, Martha Hilley, and Amanda Vick Lethco. He earned his D.M.A. at the University of Texas at Austin. He is a member of Music Teachers National Association, New Jersey Music Teachers Association, National Guild of Community Schools for the Arts and a member of the research committee for the National Conference on Keyboard Pedagogy. Today's performance will feature works by Bach, Beethoven, Brahms and Barber.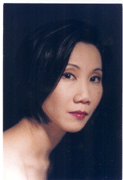 Sunday January 20th 2008, 3:00 PM – Jennifer Tao
Ms. Tao has won enthusiastic audience reception and critical acclaim across the United States and Europe. Born in Miami, Florida, she began her piano studies at the age of five and performed as soloist with orchestra at age ten. The following year, she was a soloist with Arthur Fiedler. Distinguished awards were bestowed to Ms.Tao by the Maryland International Competition, the NY Young Artists in Recital, and the Baldwin National Piano Competition. Selected as Musical Ambassador by the United States Information Agency, she toured throughout Europe giving numerous recitals and master classes. As soloist, Ms. Tao has performed in Carnegie/Weill Recital Hall, Merkin Hall, and the halls of The New York Historical Society and the New School. Overseas, her talent has been heard in the Philharmonic Hall in Lublin, Poland, The Chopin Music Academy in Warsaw, Poland, the Liceo Music Conservatory in Barcelona, Spain and the Esplanade Theatre in Singapore. Ms. Tao has recorded for Centaur Records and Eroica Records. Her performance will include works by Schubert, Medtner and Chopin.
Sunday February 24th 2008 – Joanna Chao
Dr Joanna Chao, Taiwanese pianist, concertizes throughout the United States and abroad. New York Metropolitan audiences have heard her concerts at Carnegie-Weill Recital Hall and Merkin Concert Hall. She has performed as guest soloist with the Moscow Philharmonic Orchestra, Fremont-Philharmonic and New Britain Symphony Orchestra to critical acclaim describing her ability as a "stunning exhibition of virtuosity and style…, with elegance and pure lyrical expression." Dr. Chao has been awarded prize recognition at the Puigcerda International Piano Competition, Bergen Philharmonic Young Artist Competition, The Kingsville International Young Performer's Competition, and the Kosciuzco Foundation Chopin Piano Competition. Dr. Chao has performed for the New York Philharmonic Chamber Ensemble Series, the Sarasota Music Festival, Manchester Music Festival and is a member of the Argento Chamber Ensemble. Dr. Chao studied at the Juilliard School and the Peabody Institute of John Hopkins University with Oxana Yablonskaya and Ellen Mack. She currently serves on the piano faculty at The College of New Jersey and ear-training faculty at The Juilliard School Pre-College Division. Today's program will include compositions by Bach-Busoni, Beethoven, Smetana, Messiaen and Chopin.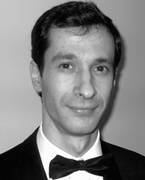 Sunday March 9th, 2008, 3:00 PM – Alex Ruvinstein
 Acclaimed by the Moscow News as "a forceful mature personality with a phenomenal technique and playing of emotional depth," Alex Ruvinstein began his music studies at the age of five. He received his Bachelor's degree from the Uman State College and his Master's degree at the Gnesin Academy in Moscow. After receiving his Doctorate at the Maimonides State Academy in Russia, Mr. Ruvinstein served as Professor of Piano at this institution from 1995 to 2006. Playing piano four hands with Olga Gurevich, the duo won the XXVII International Competition in Salerna, Italy and received the top prize in their division at the Ibla International Piano Competition. His solo and chamber music performances included a recital at Weill Recital Hall at Carnegie Hall, participating in New York Library Concert Series, as well as concerts at the United Nations Concert Hall. Currently, Mr. Ruvinstein is principal accompanist at "Hands On", A Musical Experience, Inc. in New York City. His program will include compositions by Bach, Chopin and Ravel.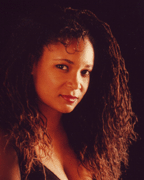 Sunday June 1st 2008, 3:00 PM – Karen Walwyn.
Karen Walwyn, successfully made her New York debut at Merkin Hall, followed by her debut performance on National Public Radio (NPR). Her most noted performances included works from her compact discs entitled Dark Fires: 20th Century Music for Piano, Vol.I and Dark Fires: Walwyn and Friends, Vol. II (Albany Records). Ms.Walwyn has been in high demand across the United States and in Europe. Following her performance at the Cleveland Museum of Art, the Cleveland Plain Dealer reported: "Walwyn was fearless throughout managing every challenge with precise fingers and heroic command of textures." She serves on the faculty of Howard University in Washington, D.C. as professor of piano. In response to the events of September 11, 2001, Ms. Walwyn composed "Reflections on 9/11". The premiere performance received a standing ovation and a CD will be released shortly by Albany Records. Today's program will include selections from "Reflections on 9/11" along with compositions by Amy Beach, Clara Schumann and Fanny Mendelssohn.