The Steinway Society celebrates its seventeenth season. Over the past seventeen years we have presented outstanding pianists in more than 100 concerts and musicales.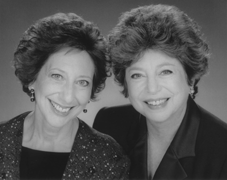 October 8th, 2006, 3:00 PM – Ena Bronstein Barton and Phyllis Alpert Lehrer
As solo artists and academic colleagues at the Westminister Choir College, Ena Bronstein Barton and Phyllis Alpert Lehrer have brought a depth of musical understanding to the repertoire for two pianos. The Bucks County Courier described their performances as "evocative, expressive and beautifully integrated." Newark's Star Ledger labeled their artistic skill as "…Olympian music-making." They have been performing regularly throughout the United States since 1984 and recently have appeared at the Goshen College Piano Festival in Indiana, the National Conference on Keyboard Pedagogy in Illinois, a concerto performance in Princeton, NJ and a recital and master class at Greenwich House in New York City. Their widely acclaimed CD features music of Mozart, Rachmaninoff, Laurie Altman and Dianne Goolkasian-Rahbee. Their program will include works by Mozart, Schumann, Debussy and a new work for two pianos by Laurie Altman.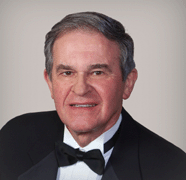 November 5, 2006, 3:00 PM – Marvin Blickenstaff
Mr. Blickenstaff has performed across the United States, in Europe, Central America and New Zealand. Following his Town Hall debut recital, the New York Times commented: "Marvin Blickenstaff announced himself an expert with his very first note…everything was executed with the skill that comes with great natural gifts." Throughout the country, Blickenstaff is known for his teaching, lecturing, performing and publishing. For sixteen years he has performed and lectured on the faculty of International Workshops in Canada, Austria, Scotland, Norway, France and Switzerland. Presently, he teaches privately in the Philadelphia area and at the New School for Music Study (Kingston). He is also Board President of the Frances Clark Center for Keyboard Pedagogy and is on the Executive Planning Committee of the National Conference on Keyboard Pedagogy. Mr. Blickenstaff's program will include works by York Bowen, Chopin, Ravel and Beethoven.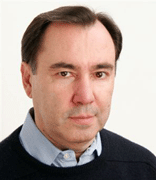 January 14, 2007, 3:00 PM – Alberto Reyes
Uruguayan pianist, Alberto Reyes gave his first public recital at the age of eight in his native city of Montevideo and made his debut with the Uruguayan Symphony Orchestra at thirteen. After studying with Mme. Sarah Bourdillon, a pupil of Alfred Cortot, Reyes won a scholarship from the Organization of American States to study with American pianist, Sidney Foster, at Indiana University. Having won prizes in several major international competitions, namely the Leventritt, Van Cliburn, Tchaikovsky and Rio de Janeiro, Reyes made his New York debut in 1974 in the Lincoln Center. He has toured the United States, Canada and South America as well as several countries of the former Soviet Union and has recorded all of the Liszt Transcriptions of Verdi Operas for Connoisseur Society. His program will include compositions by Beethoven and Chopin.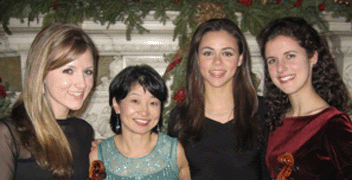 February 4, 2007, 3:00 PM – Noriko Schneiderman and the Kende Trio
Ms. Schneiderman, a native of Japan, studied in Tokyo and graduated from Musashino Academia Musicae. She came to the United States in 1989 and studied piano pedagogy at the New School for Music Study in Princeton, NJ under Frances Clark and Louise Goss. As a senior faculty member at the New School she taught both piano and piano pedagogy for five years and now teaches at her private studio in Princeton, NJ. Her teachers include Kiwako Fujinami and Ena Bronstein Barton. She has performed in Austria, France, Japan, and the United States.
The Kende sisters, Alexis – violin, Crista – viola, Daniela – cello, formed their trio nearly a decade ago and in 1999 played for the late Pope John Paul II in Rome and Cardinal O'Connor in New York City. They founded a summer music festival in 2005 – the Bailey Auditorium and were featured in the 2005 Town of Oyster Bay "Distinguished Artists" series. They have appeared on WQXR Radio and were taped by CBS-TV "60 Minutes" and ABC-TV "20/20" performing works of young composers. As individuals, Alexis was a winner/soloist in the 2002 Princeton University Concerto Competition and made her solo debut at the Kennedy Center in 1998. Christa won the 1999 Juilliard Viola Concerto Competition and performed as winner/soloist with the Juilliard Orchestra. She has made her debut with a viola concerto for NY Viola Society in the Bargemusic series. Daniela has won awards from the Philharmonic and Oyster Bay Arts Council in 2005. She made her solo orchestral debut with the Island Chamber Symphony.
Noriko Schneiderman met the Kende sisters when they began their studies at Princeton University. They and Ms. Schneiderman have been collaborating musically since that time. Their program will include pieces by Barber, Mendelssohn, Mozart, and Shostakovich.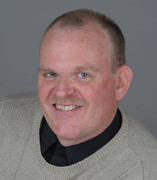 March 11, 2007, 3:00 PM – Clipper Erickson
Believing that music is a form of communication, Clipper Erickson speaks the language with pure passion. Hailed by the Washington Post as "… a true heroic pianist" Mr. Erickson has performed as soloist with orchestras and in recitals throughout the United States and in some of the most famous concert venues in the world including the Great Hall of the Moscow Conservatory and the Kennedy Center in Washington. As an alumnus of the Xerox Pianist Program of Affiliate Artists, he has brought innovative programs to school children and residents of nursing homes, church groups and prisons. Erickson studied piano at Indiana University, The Juilliard School and Yale University. He has won prizes at several international competitions including the Busoni Competition, The William Kapel Competition and the American Pianists Association auditions. He currently teaches at Bucknell University and Westminster Conservatory. His program will include works by Bach, Chopin, Wagner-Liszt, Amy Beach and Copeland.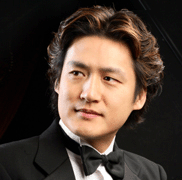 June 3, 2007, 3:00 PM – Jae-Hyuck Cho.
 Acclaimed pianist, Jae-Hyuck Cho has been described by the New York Times as "splendidly clear and his ideas unaffected…fluent and resolute." The Star Telegram lauded Cho as having "…fleet fingers and an extraordinary breadth of expression…". The New York Concert Review praised Cho as having an "effortless, brilliant technique." Born in ChunChon, South Korea, Jae-Hyuck Cho came to the United States in 1987 and received Bachelor and Master of Music degrees from The Juilliard School under the tutelage of Herbert Stessin and Jerome Lowenthal. Cho's competition achievements include First Prize in the Maria Canals International Piano Competition in Spain and the Sorantin Young Artist's Competition of Texas as well as top prizes in the New Orleans and Lake Como International Piano Competitions of Italy. His upcoming engagements include a Paris debut in 2008 with Orchestre Colonne, along with other concert engagements throughout France. Cho, as soloist has played with the Monte Carlo Philharmonic of Monaco, New Jersey Symphony, Louisiana Philharmonic, San Angelo Symphony of Texas, Lautus Chamber Orchestra of New York, Korea's Art Chamber Orchestra and Dae Jun Philharmonic. His latest CD will be released by England's Dunelm records in 2006. The musicale program will include works of Haydn, Chopin, Liszt and Debussy.