The Steinway Society celebrates its sixteenth season. Over the past sixteen years we have presented outstanding pianists in more than 100 concerts and musicales.
October 9th, 2005, 4:00 PM – Christopher Falzone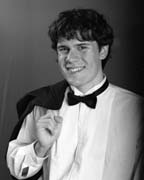 Christopher Falzone, as an exceptional nineteen year old American pianist, has received national and international acclaim for piano performances and compositions: "The expressive and thoughtful Falzone…cast a spell over the crowd. His whispered dynamic bade the audience to lean closer. He spun beautifully crafted phrases while barely exceeding a mezzo-piano" (The Kalamazoo Gazette.) Recently, the Gilmore Young Artist's Award gave Christopher a $15,000 grant to further his musical career and educational development. Additional prizes include first place in the Bartok/Kabalevsky Piano Competition; the National MTNA Yamaha and Baldwin Competitions and a Best in Festival Award in the Virtuosi of the Year 2000 Music Festival in St. Petersburg, Russia. In Tokyo, Japan he made both his orchestral and solo debuts. Recently, he has appeared with orchestras in California, Illinois, Minnesota and Virginia. As a chamber player, Christopher has been a member of several award-winning ensembles. His ensemble, the Orion Trio, received first prize in the Fischoff National Chamber Music Competition. Currently, Christopher attends Curtis Institute of Music in Philadelphia studying with Leon Fleisher and Claude Frank. His program will include compositions by Bach, Beethoven, Schumann and Shostakovich.
November 13, 2005, 4:00 PM – Junie Cho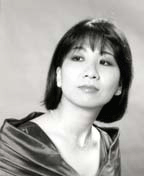 Junie Cho has earned a Doctor of Musical Arts degree following her studies at Indiana University, the Mannes College of Music and Manhattan School of Music. Her New York debut recital was in the Weill Recital Hall of Carnegie Hall, in the Winners Series of the Artists International Presentations. A recent performance of Beethoven's Emperor Concerto with the Prime Symphony Orchestra in NYC was acclaimed asmajestically resonant with graceful melodies. As a founding member and principal pianist of the NY Contemporary Music Band, her numerous world performances and US premieres have included the Kennedy Center Millennium Stage, Merkin Hall benefit concert and a Composers' Roundtable concert at the Storm King Music Festival. Currently, Ms. Cho teaches at the Brooklyn-Queens Conservatory of Music in the Diploma Program. Her program will include compositions by Mozart, Chopin, Liszt and Scriabin.
January 15, 2006, 4:00 PM – Eliran Avni
Since making his debut with the Israel Philharmonic Orchestra under Zubin Mehta, Eilran Avni has performed throughout Europe, South America and the United States. He has made numerous recordings for several broadcasting systems in Europe and has appeared as a special guest on Israeli Television with The Israel Philharmonic. His numerous awards include the first prizes in both the Clarimont and Rachmaninoff Competitions and the annual scholarship from the Israel-America Foundation since 1989. A champion of chamber music, Eliran has been the featured artist on the Hindemith and Brahms Festivals in Germany. Born in Israel, Eliran began his musical training at the Tel Aviv Academy of Music. He received both his BM and MM degrees from The Juilliard School, while studying with Yoheved Kaplinsky, where he is currently completing his DMA dissertation, The Musician's Challenge: Emotion and Structure in Music. He has studied under Isaac Stern, Yo Yo Ma and Maria Curcio who describes Eliran's technique as formidable and brilliant. Eliran's program will include compositions by Scarlatti, Chopin and Dorman.
February 5, 2006, 4:00 PM – Tomoko Kanamaru, Satoshi Okamoto, Brad Hougham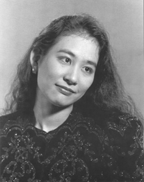 Since the age of nine, Tomoko Kanamaru has performed as soloist as well as collaborative artist in Japan, US, Canada and Europe. CDs and radio recordings have enhanced her seasonal subscription concerts as soloist with the Savannah Symphony and the National Repertory Orchestras. The Corpus Christi International Competition chose Ms. Kanamaru twice for their Best Accompanist Award. She holds a bachelor's and a master's degree from Musashino Academia Musicae in Tokyo and an Advanced Certificate in Piano Performance from The Juilliard School, where she studied with Yoheved Kaplinsky. Currently, she is Assistant Professor/Coordinator of Keyboard Studies at The College of New Jersey. She has co-edited more than 30 volumes of educational piano music published by the Yamaha Music Foundation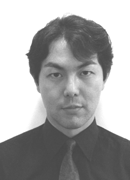 Satashi Okamoto joined the New York Philharmonic in September 2003. Prior to the appointment, he was an assistant principal double bassist in the San Antonio Symphony and a member of the New York City Ballet Orchestra. He received his bachelor's degree from Tokyo University of Fine Arts and his master's degree from the Juilliard School where he studied with Eugene Levinson. Mr. Okamoto was a winner of the Aspen Music FestivalÕs bass competition in 1993 and 1997; a finalist of the International Society of Bassist Solo Competition in 1997 and the Izuminomori International Double Bass Competition in 2001.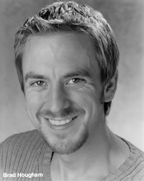 Brad Hougham, born and raised in Saskatchewan, Canada, came to New York City in 1996. His degrees in Vocal Performance are from the University of Saskatchewan, The Mannes College of Music and The City University of New York. He has sung at the Metropolitan Opera for seven seasons and will return this season for Tannhauser. As a baritone soloist he has appeared at Avery Fisher Hall, Merkin Hall and Brooklyn Academy of Music. Mr. Hougham has sung at The Aldeburgh Festival, Manhattan Opera Ensemble, Prairie Opera, Shakespeare on the Saskatchewan and has been featured as soloist on National Public Radio. Presently, he is a member of the voice faculty of The College of New Jersey and travels each summer to Spoleto, Italy where he teaches voice at the Spoleto Vocal Arts Symposium. The program will combine the expertise of collaborative artists with works by Mozart, R. Gliere and others.
March 12, 2006, 4:00 PM – Jae-Hyuck Cho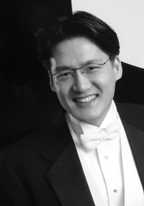 Born in South Korea, Mr. Cho came to the US in 1987. He received both his Bachelor and Master Degrees from the Juilliard School having studied with Herbert Stessin and Jerome Lowenthal. He is currently studying for the DMA degree with Nina Svetlanova at the Manhattan School of Music. The New York Times has praised Mr. Cho as having an "effortless, brilliant technique." His international performances have included programs at Carnegie's Weill Hall, The Lincoln Center, Seoul Arts Center, Hoam Art Hall of Korea and The Great Hall of Moscow Conservatory. Orchestral appearances have been with the New Jersey Symphony, San Angelo Symphony Orchestra of Texas, Lautus Chamber Orchestra of New York and the Art Chamber Orchestra of Korea. Upcoming performances will be with One World Symphony of NewYork, New Orleans Philharmonic as well as solo recitals and chamber concerts in Korea and the US. Competitive achievements include first prize in Maria Canals International Competition in Spain, Sorantin Young Artists Competition of Texas, a diploma in the Tchaikovsky Competition in Moscow, New Jersey Chamber Music Society Award, Thomas Richner International Competition of New York and New Jersey Governor's Award. His program will include music by Beethoven, Liszt and Prokofiev.
June 18, 2006, 4:00 PM – Karen Walwyn.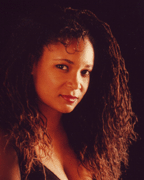 After having received her Bachelor's and Master's Degrees from the University of Miami and her Doctoral Degree in Piano Performance from the University of Michigan, Dr. Walwyn served on the faculties of the School of Music at the University of Michigan and at Southwest Missouri State University. Following her performance at the Cleveland Museum of Art, the Cleveland Plain Dealer reported: "Walwyn was fearless throughout, managing every challenge with precise fingers and heroic command of textures." Other halls and institutions where Walwyn has given master classes and performances of her repertoire of African American 20th Century and European 19th Century Works have been at the L'Auditorio, and The Palau, Barcelona Spain; The Casino Hall in Tenerife, Canary Islands; The Salzburg College in Salzburg, Austria; Clark Atlanta University and the universities of Michigan, Indiana, Miami and Hawaii. Ms. Walwyn has joined the faculty of Howard University in Washington, D.C as professor of piano and is working on a new recording project: a collection of premiere works for piano by Adolphus Hailstork entitled, Walwyn Plays Hailstork, (Albany Records). Her program will include music by F. Chopin, S. Rachmaninoff, L. Bernofsky, W. Rossi, A. Beach and K. Walwyn.