October 13, 2002, 4 PM – Yi-heng Yang

Pianist, Yi-heng Yang, as winner of Juilliard's 1997 Mozart Piano Concerto Competition, made her Lincoln Center-Avery Fisher Hall debut with the Juilliard Orchestra and Maestro Zdenek Macal. The following year, she won the 41st Annual Haddonfield Symphony Solo Competition. Additional solo performances have been with The New Juilliard Ensemble and the Mozart Players Chamber Group in Alice Tully Hall. As a finalist of the Gina Bachauer Competition at Juilliard, her performance was broadcast on 96.3 WQXR. Festivals in which Ms. Yang has most recently appeared include: The Taos School of Music, Focus for Contemporary Music, Piano Century, B-A-C-H and Summergarden at the Museum of Modern Art in NYC. Having received her Bachelor of Music degree from Juilliard in 1999, Ms. Yang graduated with her Master of Music degree in May 2002. Her teachers have been Ingrid Clarfield, Julian Martin, Yoheved Kaplinsky, Robert MacDonald, Jacob Lateiner and Sylvia Henry. Praised by the New York Times for "astonishing skill and vividness in interpretation." Yi-heng Yang is active as a performer of solo, chamber, lieder, modern and contemporary music. Her program will include music by Bach, Schoenberg, Beethoven and Ravel.
November 10, 2002, 4 PM – Paul Zeigler and Mitchell Vines
Paul Zeigler, pianist, composer, teacher and chamber musician has performed throughout the United States, Canada and Europe. In April 2002, Mr. Zeigler won the Obenshain award at the 22nd Bartok-Kabalevsky-Prokofiev International Piano Competition, Radford University, VA. His series of Beethoven sonata performances in November 2000 were described as "symphonic in dynamic range and scope with fire and lyricism." Having played with the Eaken Piano Trio of Dickinson College and the Amoroso Strings of Philadelphia, he is a founding member of the Lake Trio and performs with clarinetist, Janet Vidovich, to whom he dedicated his Sonata for Clarinet and Piano – 1997.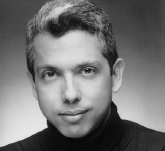 Mitchell Vines has performed throughout the United States, Europe, South America and East Asia as soloist and collaborative pianist. He holds a Bachelor of Arts degree from Portland State University and a Master of Music degree from the Eastman School of Music. While at Eastman, Mr. Vines held a fellowship in accompanying and was awarded the highest honor, a Performer¹s Certificate. Currently, he is music and choir director for the Unitarian Church in Summit, New Jersey. The program will feature a beautiful new work by Mr. Zeigler – "Serenade for Piano Four Hands" along with compositions by Mozart, Ravel, and Brahms.
January 5, 2003, 4 PM – Luiz Simas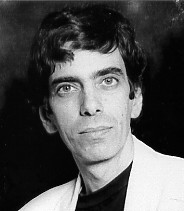 Luiz Simas, born in Rio de Janeiro, Brazil and now living in New York since 1989, combines his talents as composer, singer and pianist. His style of composition and performance is influenced by classical, jazz and bossa nova along with Brazilian popular, traditional and modern music. His performances have been with his own group and several Brazilian and American groups. Mr. Simas performed his compositions in the "chorino" style at the 2nd International Chopin and Friends Festival of 2000 at the Polish Consulate in Manhattan. Chorinhos, meaning "little cries" in Portuguese, mix the sounds of European Romantic music and salon music with lively rhythms of African origin. The Central New Jersey Piano Teachers Forum of 2001 chose to include songs by Simas in their 2002 syllabus. In October 2002, Mr. Simas will present a series of workshops on Brazilian music at the Graduate Center of the University of New York. A piano concert is scheduled for March at the Weill Recital Hall at Carnegie Hall along with concerts throughout USA, Europe and Asia. His program for the Steinway Society will give an overview of Brazilian music from 1850s to the present time written by Gonzaga, Nazareth, do Bandolim, Jobim, Youmans and Simas.
February 9, 2003, 4 PM – Natalie Zhu

Pianist, Natalie Zhu, born in China, made her first public appearance at age nine in Beijing. Having lived in Los Angeles for four years, she enrolled at the Curtis Institute of Music at age fifteen. She received the Rachmaninoff Award and studied with world-renowned pianist, Gary Graffman. In 2001, she joined the Curtis faculty as staff pianist. Ms. Zhu received her Master of Music degree from the Yale School of Music where she studied with Claude Frank. Presented in recital by Astral Artistic Services after winning the auditions of 1998, Ms. Zhu has continued her concertizing throughout North America, Europe and China. In the United States, she has performed with the Pacific Symphony, Chamber Orchestra of Philadelphia, Astral Chamber Orchestra, Bergen Philharmonic and Colorado Philharmonic National Repertory Orchestra. She has also played in Steinway Hall, New York City. Her European debut in 1994 was at the Festival de Sully et d'Orleans in France. Collaborating with renowned violinist, Hilary Hahn, Ms. Zhu toured the USA, Europe and Japan during 2001 and 2002. The Philadelphia Inquirer heralded Astral Artistic Services' recent presentation of Natalie Zhu in recital as a display of "emotional and pianistic pyrotechnics." Her program for the Steinway musicale will include Franz Schubert's last piano sonata in Bb, composed in 1828, six weeks before his death.
March 9, 2003, 4 PM – Alberto Reyes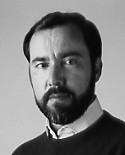 Uruguayan pianist, Alberto Reyes gave his first public recital at the age of eight in his native city of Montevideo and made his debut with the Uruguayan Symphony Orchestra at thirteen. After studying with Mme. Sarah Bourdillon, a pupil of Alfred Cortot, Mr. Reyes won a scholarship from the Organization of American States to study with American pianist, Sidney Foster, at Indiana University. Having won prize recognition in several major international competitions, namely the Leventritt, Van Cliburn, Tchaikovsky and Rio de Janeiro, Reyes made his New York debut in 1974 at Philharmonic Hall, now Avery Fisher Hall, in Lincoln Center, He has toured extensively in the U.S., Canada and South America as well as in several countries of the former Soviet Union. Mr. Reyes has recorded all of the Liszt Transcriptions of Verdi Operas for Connoisseur Society. His program will include works by Bach, Schumann, Chopin and Albeniz.
May 11, 2003, 4 PM – Donald Dolan

Donald Dolan earned his Bachelor of Music degree, summa cum laude, from Vanderbilt University, Nashville, TN and his Master of Music degree from The University of Michigan, Ann Arbor. His interest in modern music led to coachings with Pulitzer Prize winners William Bolcom and Leslie Bassett in addition to performing in Vanderbilt University's first New Music Ensemble. Awards from Vanderbilt have included the Margaret Branscomb Prize, the David Rabin Prize and the prestigious Presser Scholarship. Mr. Dolan also won the concerto competitions at both Vanderbilt and Michigan, which granted concert appearances with the Vanderbilt University Orchestra and the University of Michigan Chamber Orchestra. Recently, Mr. Dolan was a winner of the Artists International New York Debut Auditions. His debut at Weill Recital Hall, Carnegie Hall, will be March 2, 2003. Mr. Dolan is also an accomplished vocal, instrumental and choral accompanist. He teaches piano privately and serves on the piano faculty of the Westminster Conservatory, Princeton, NJ. His program for the Steinway musicale will include works by Schumann, Bolcom, Debussy, Albeniz and Liszt.