Sept. 12, 1999 5pm – Tom Lawton
Tom Lawton, jazz pianist, is currently on the music faculty at Temple University and Bucks County Community College. He received a classical education in piano performance, composition and conducting at Bryn Mawr Conservatory, and has studied jazz and improvisational principles with Al Stauffer, Bernard Peiffer and Gerald Price. Lawton recently undertook a study of Cuban music with Elio Villafranca. Last year, at the Stefan Wolpe Festival in Philadelphia, he premiered his original composition, "Road Maps for Trio." He has enjoyed a successful performance career as soloist, chamber musician and recording artist. He will play some of his own compositions as well as improvisations on various jazz standards.
Oct. 3, 1999 5pm – Christina Altamura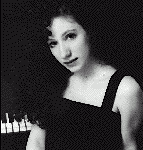 Christina Altamura has been a classical performer since the age of 13, and made her Carnegie Hall debut in 1991 with the New York Chamber Orchestra performing Gershwin's Rhapsody in Blue. She is a graduate of Mannes College of Music, where she studied on a scholarship with Stephanie Brown. As a recipient of the prestigious Fulbright Fellowship, she studied in Italy with Franco Scala. Altamura was also awarded a scholarship from the National Italian American Foundation, serving as musical ambassador between the two countries. She has performed throughout Europe and the US, both as solo pianist and as accompanist to her mother, soprano Carmela Altamura. She will play works by Bach, Beethoven, Chopin and Ravel.
Nov. 21, 1999 5pm – Eunha Kim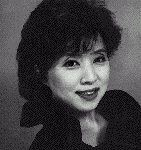 Eunha Kim earned a masterís degree with honors in piano performance from Michigan State University, and has studied with Jack Radunsky, Todd Welbourne, Daiuk Lee and Ralph Votapek. A recipient of numerous music awards, Kim recently won both first prize for performance and the award for the best interpretation of French music at the French Piano Competition, a feat without precedence. Kim performs widely in the US, Europe and Asia with a particularly enthusiastic audience in her home country of Korea. Currently on the faculty of the Westminster Conservatory of Rider University, she is noted for her lecture recitals and presentations on the works of Schubert and Schumann. She will play works by French composers Faure, Messiaen, Roger-Ducasse and others.
Dec. 5, 1999 5pm – Ivo Kaltchev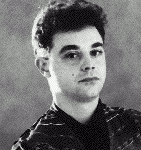 Ivo Kaltchev, a native of Bulgaria, began piano study at age six, and graduated from the Sofia School of Music and the Sophia State Academy of Music. He holds a Master of Music degree from Yale University and a Doctorate from Rutgers University. He was a recipient of full scholarships at both universities. Kaltchev has received numerous awards, and has performed in music centers throughout the world, including Lincoln Center 's Alice Tully Hall, Teatro di Verdi, and Moscow Tchaikovsky Conservatory Hall. He is esteemed as a recitalist, soloist with orchestras, and chamber musician. His virtuosity and beautiful tone have earned him a place among the most gifted pianists of his generation. He will play works by Soler, Schumann, Chopin, and Debussy.
Jan. 16, 2000 5pm – Gavin Black, Harpsichordist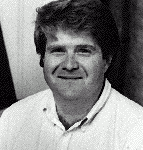 Gavin Black, noted for his excellence in both harpsichord and organ repertoire, is on the music faculty of Westminster Conservatory and Westminster Choir College of Rider University. Black received his music education at Princeton University and Westminster, and holds a Masterís degree in organ performance. A dedicated and respected teacher himself, Black studied organ and harpsichord with Eugene Roan and organ with Paul Jordan. His series performances of the Organ Recitals of J. S. Bach at Westminster Choir College have been a rare musical treat. Black has recorded the harpsichord music of Froberger, Buxtehude, and others from the German Baroque Period. He will play works by Sweelinck and Buxtehude.
Feb. 6, 2000 5pm – Ena Bronstein Barton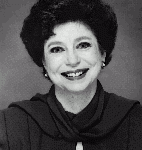 Ena Bronstein, a native of Chile, is Head of the Piano Department at Westminster Conservatory and is on the faculty of Westminster Choir College of Rider University. She performed widely throughout South America before coming to the US to study with Claudio Arrau and Rafael de Silva. Bronstein has been the recipient of numerous international awards, including a Martha Baird Rockefeller Grant, which resulted in a solo recital at Lincoln Centerís Alice Tully Hall. Since then her performances as soloist, recitalist and chamber musician have received international acclaim for their great lyricism. Her program will include works by Bach, Liszt and Debussy.
Concert at Nassau Presbyterian Church
  March 24, 2000, 8pm – Jose Ramos-Santana,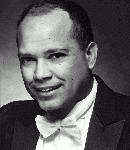 Jose Ramos-Santana is one of the finest concert pianists of our generation. His return engagements in concert on March 24, 2000 at 8pm at the Nassau Presbyterian Church and in a master class March 25 at 4pm at the home of President Mari Molenaar are most welcome. Hailed by critics as a "big-scale pianist in the Romantic tradition," Ramos-Santana has thrilled audiences with his solo recital appearances in the United States, Latin America, and Europe performing with such orchestras as the New York Philharmonic, the Royal Philharmonic, and the Baltimore, Chicago, Detroit symphonies. A native of Puerto Rico, he appears regularly in the Casals Festival there. He has also performed Stravinsky's Rite of Spring for two pianos with Vladimir Viardo. Composer Roberto Sierra honored his talent by dedicating a concerto to him. Ramos-Santanaís recordings include Sierraís concerto, as well as the works of Ravel, Saint-Seans and Stravinsky.
Ramos-Santana brings a remarkable thoughtfulness and precision to his performances, and is much loved by his audiences for the brilliance and poetry of his interpretations. The San Antonio Express-News, found his performance, "… a feast of sumptuous interpretations and opulent tone." The power of his musical intelligence and pianistic skill has been acclaimed on three continents.
Ramos-Santana holds both Bachelor and Master of Music degrees from the Juilliard School of Music, where he studied with Adele Marcus, William Masselos, and Sylvia Rabinoff. He was also a student of Leon Fleischer. He now serves on the faculty of Westminster Choir College and Lehmann College in NYC.
March 25, 2000 4pm – Jose Ramos-Santana, Master Class
Four outstanding students will be invited to play for Ramos-Santana in a master class where he will inform the audience of both the technique of playing piano and the musical interpretation of various composers. "Master classes have an emotional impact on the student because what is said to them in public is not easily forgotten. There is a focus; they have to produce; they become attuned with a high degree of awareness…the student is most important." Dedicated to his students, he is fulfilled when they respond to his suggestions. "It is most rewarding work."
April 9, 2000 5pm – Tatiania Vetrinskaya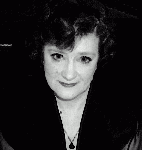 Tatiana Vetrinskaya, a native of Russia, has been teaching and performing in the US since 1994, first, as a member of the University of New Mexico's Composers Symposium, and currently as a faculty member. After receiving degrees from the Musical College and the National Conservatory in Turkmenistan, she completed doctoral study in piano ensemble performance at the Moscow Gnesin Academy of music. Vetrinskaya also holds a masterís degree in piano performance from the University of New Mexico. An accomplished performer of the works of 20th century American and Turkmen composers, she became the first recipient of the John Donald Robb Musical Trust Fellowship, and has recorded the works of this modern American composer. She will play works by Robb, Stravinsky and Pictures at an Exhibition by Musorgsky.
May 14, 2000 5pm – Raymond and Stefan Young, Piano Duet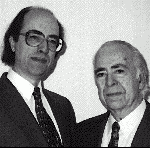 The piano duet team of Raymond and Stefan Young brings together two prodigious talents at a single keyboard. This rare collaboration began when Stefan was 13, and has continued enthusiastically to the present. Raymond has had a rich musical career as teacher, competition judge, composer of teaching materials, as well as a lifetime of accomplished solo and duet performance. Stefan received his Master of Music degree from the Juilliard School of Music and doctorate from Rutgers University. A winner of over 20 prizes and scholarships, Dr. Young is now professor of theory and composition at Westminster Choir College of Rider University. Both his duo and solo performances have garnished critical acclaim. Included in their program will be works by Nicolai, Barber, Schumann-Liszt, Strauss-Young and a Young improvisation!